Have You Tried Our Office Planner?
You can draw your own office in a simple way using the office planner.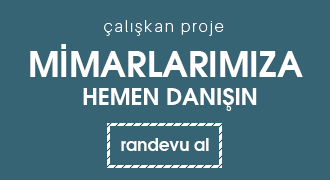 Happy Customers
Emel Günay
Miraysof Tekstil San .tic .ltd.şti
Merhaba üçüncü toplantı masamızı aldık sizden, yine kalite zamanında teslimat konusunda yanıltmadınız. Siparişten teslimata kadar ilginiz için teşekkür ederiz. Yeni siparişlerde görüşmek üzere..

Kenan Aktürk
Kuralkan Bilişim Otomotiv San. Ve Dış Tic. A.ş.
ÖNCELİKLE BAŞTAN SONA KADAR BİZİM İLE İLGİLENEN AHMET KÖSEOĞLU BEYE ÇOK TEŞEKKÜR EDERİZ BUNUN DIŞINDA GEREK MONTAJ EKİBİNİN HIZLILIĞI GEREKSE ÜRÜNLER KALİTESİ ÇOK İYİ

Firmanızdan almış olduğumuz hizmet ve teslimat konusunda verilen sözlerin yerine getirilmiş olması sebebiyle çok teşekkür ediyorum.

Ekim ayı içerisinde Ahmet Köseoğlu desteği ile çalışma masası satın aldık. Ürünün seçiminde, detaylarının hazırlanmasında, siparişin alınması ve teslimatı boyunca bize hep destek oldu. İstediğimiz zaman çok rahat bir şekilde ulaştık. Destekleri için tekrar teşekkür ederim.

Emrah Yiğitoğlu
Neolife Grup Sigorta Ve Reasürans Brokerliği A.ş
Şirketimin tüm mobilyalarını kendilerinden aldım.Hem mobilya kalitesi hem de hizmet çok üst seviyede.Başta bizimle başından bu yana ilgilenen Selda Hanım ve tüm ekibe teşekkür ederim

Emrah Erdoğan
Mot Mimarlık Müh Proje
Her şeyden önce müşteri memnuniyeti için gösterdikleri çaba ve kaliteli hizmetleri bizleri çok mutlu etti, sözlerinin arkasında sonuna kadar duran sektörde nadir kalmış kaliteli firmalardan biri olan çalışkan ofis ailesine ne kadar teşekkür etsekte az kalır. Ofis personellerinden,montaj ekibine kadar hepsine profesyonel bir şekilde vermiş oldukları kaliteli hizmetten dolayı ayrı ayrı teşekkür ederiz. Bundan sonra her projemiz çalışkan ailesi ile devam edecektir

Fatih Erdaş
Votek End. Ürünler San.tic.a.ş
Samimi ve hızlı bir alışveriş oldu. Söz verildiği gibi zamanında teslimat ve ara bilgilendirmelerle memnuniyetimiz arttı. Umarım ürünle ilgili memnuniyetimiz de aynı derece devam eder. Oktay Bey'e destekleri için teşekkürler.

Hakan Can
Hsc Kontrol Otomasyon
Ahmet Köseoğlu beye ilgisi için çok teşekkür ederiz. Ürünler çok iyi sarılmıştı nakliye ve taşıması çok başarılı. Mobilyalar çok kaliteli kesinlikle tavsiyemdir.

Nilüfer Cengiz
Nilufer Cengiz
ÜRÜNÜMÜZ GÜZEL PAKETLENMİŞ ŞEKİLDE GETİRDİLER. ZARAR GÖRMEMİŞ. KALİTELİ BEKLEDİĞİM GİBİ GELDİ. TEMİZİŞCİLİK. TEŞEKKÜRLER.

Gültekin Gepek
Gültekin Gepek Hukuk Bürosu
Öncelikle tüm süreç boyunca ilgili davranan Pınar hanım ve şirket yetkilisi Koray beye teşekkür ederim. Ürün tam olarak teslim edileceği belirtilen sürede teslim edildi. Gayet şık olan ürünler, aynı zamanda da çok sağlam. Fiyat-performans-hizmet konusunda gayet ideal bir yer. Tekrar teşekkürler

Yavuz Sevinç
Yavuz Sevinç
Güleryüzlü ve profesyonel anlayışlı Kartal mağaza çalışanları Oktay Bey ve İç Mimar Hanıma ilgilerinden dolayı çok teşekkür ederim. Kızımın odasına yakışır bir çalışma sandalyesi konusunda mükemmel bir yardımseverlik ve sabır gösterdiler. Zamanında gelen kaliteli ve sorunsuz teslim içinde ayrıca Çalışkanofise teşekkür ederim.

Nadim Al Jundy
Sentel Shiping S.a
Pleased to thank mr Oktay Tatari for his cooperation and good understanding for customers requistions We did about three orders came very successfully delivery We mate Mr Oktay at Omranya branch for first order and now we are following him at Kartal branch since we are very satisfied to get best services and prices with honest words Hope the pending orders and further orders to have same end All the best for all staff; Ms. Özlem and Mr Oktay

Selçuk Güneş
Xlarge Design Fuar Stant Tasarım Üretim San. Tic.ltd.şti.
Mağazadaki görevliden montaj yapan ustaya kadar herkes gayet ilgili aldığımız ürünlerden memnun kaldık Çalışkan Ofis ailesine teşekkür ederiz.

Bizimle Ahmet Köseoğlu ilgilendi. Beyfendi çok ilgili ve kolaylık sağlayan biriydi. Hizmetten çok memnun kaldım. Teslimatta da hiçbir problem yaşamadım. Kendimi değerli hissettirdiler tekrardan çok teşekkür ederim.

Ofis mobilyası almak için gezdiğim ikinci işyerinde Ahmet Köseoğlu ve Esra Güler in ilgi ve alakalarından ötürü daha fazla gezmeden ürünleri firmanız çalışkan ofisten aldım. Ürünler geldi çok memnun kaldım